About Julianne Hill
Julianne Hill is a freelance writer, reporter and multimedia content producer available to help you tell your stories.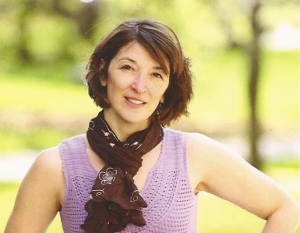 Her award-winning nonfiction has appeared in outlets including NPR's "This American Life" and "Morning Edition," PBS, The History Channel, Real Simple, ABA Journal, Triquarterly Online and Writer's Digest.
Hill's stories often focus on health. She served as a Rosalynn Carter Fellow, awarded to journalists covering mental health, and as a National Press Foundation Fellow, given for work focusing on HIV-AIDS. She also worked as a team member earning the George Foster Peabody Award for PBS science show "The New Explorers."
She also writes essays. Her "This American Life" piece "One Brain Shrinks, One Brain Grows" looks at a young boy's struggle with his father's degenerative brain disease. Her essay film "So, Mary?" screened at the Cleveland International Film Festival and others. Her essays have appeared in The Round, Chicago Quarterly Review, Health among others. She was nominated for a Pushcart Prize.
Hill studied journalism at Ohio University and received a Master's in Fine Arts in creative nonfiction from Northwestern University.  She teaches at Northwestern University's Medill School of Journalism, Loyola University Chicago and the University of Chicago.